Brand A-Z
Crkt (1 to 10 of 101)
---
---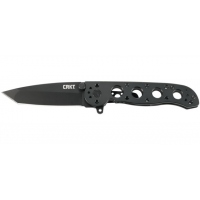 CRKT Camp & Hike M1602KSC. The M16 Is The Most Popular Series That Crkt Has Ever Seen. Were Humbled To Do Right By The Revered Kit Carson With This New Frame-lock Iteration Of A Legendary Tactically Inspired Everyday Carry Folding Knife. This One Is More...
---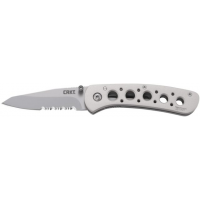 CRKT Camp & Hike 14K Mt. Rainier Knife - Combo Edge Lawks 6612N. Weight is reduced without compromising the exceptional strength. The dual liners are 420J2 stainless steel. Handles are designed with an extended guard generous size and bead-blast finish...
---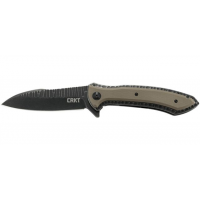 "CRKT Camp & Hike Apoc 5380. The Result: A Gritty Folder Built To Take On The Undead Or Maybe Just The Tape On The Next Package That's Delivered."
---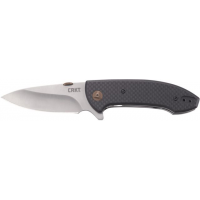 Avant Folding Knife w/Locking Liner 3.175in 8Cr14MoV Steel Blade Black Weaved Carbon Fiber - 1 Layer. 175 (80.65 mm) Edge: Plain Steel: 8Cr14MoV Finish: Satin Thickness: 0.143 (3.63 mm)Handle: Carbon FiberOpen: 7.500 (190.5 mm)Closed: 4.312 (109.52 mm)Weight:...
---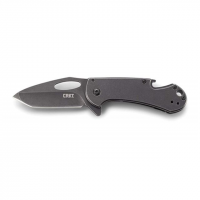 CRKT Camp & Hike Bev-edge 4630C. Leave It To A Designer From Oregon To Create An Everyday Carry Folding Knife With Hardworking Outdoor Capabilities And A Bottle Opener. From The Trail To The Taproom The Compact Bev-edge Is Built To Come Up Big In A Pinch.
---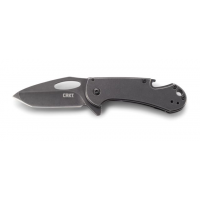 CRKT Bev-Edge Black Folding Knife w/Frame Lock 2.489in 8Cr13MoV Steel Blade Stainless Steel Handle. 542 (64.57 mm) Edge: Plain Steel: 8Cr13MoV Finish: Stonewash Thickness: 0.108 (2.74 mm)Handle: Stainless Steel w/ StonewashOpen: 6.063 (154.0 mm)Closed:...
---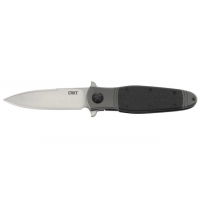 CRKT Camp & Hike Bombastic K340KXPC. Textures And Contrast From Wwii. The Bombastic Isnt Your Average Everyday Carry Folder Its A Show-stopping Classic Piece With Ahead-of-the-curve Styling And Capability.
---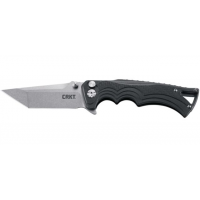 Bt Fighter Designed By Brian Tighe in Ridgefield Folding Knife W/Button Lock 3.64in Plain Edge. Take a look at a knife with brilliant contours and a tactical soul and you can bet it came from the shop of Brian Tighe. The BT Fighter everyday carry folding...
---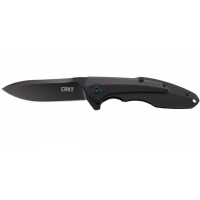 CRKT Camp & Hike Caligo 6215C. The Caligo Is A Study In High-aesthetics. But That's Not Where Designer Tj Schwarz Called It Quits With This Everyday Carry Folding Knife. He Has An Affinity For Classic Cars....and It Shows. Gentlemen Start Your Engines.
---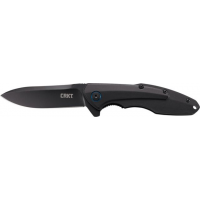 CRKT Camp & Hike Caligo Black 4.471 in/113.56 mm 6215. The Caligo is a study in high-aesthetics but thats not where designer TJ Schwarz called it quits with this everyday carry folding knife. Hes a mechanical engineer with an affinity for classic cars.and...
---