Brand A-Z
Crkt (1 to 10 of 50)
---
---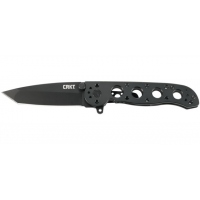 CRKT Camp & Hike M1602KSC. The M16 Is The Most Popular Series That Crkt Has Ever Seen. Were Humbled To Do Right By The Revered Kit Carson With This New Frame-lock Iteration Of A Legendary Tactically Inspired Everyday Carry Folding Knife. This One Is More...
---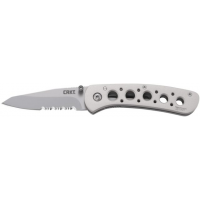 CRKT Camp & Hike 14K Mt. Rainier Knife - Combo Edge Lawks 6612N. Weight is reduced without compromising the exceptional strength. The dual liners are 420J2 stainless steel. Handles are designed with an extended guard generous size and bead-blast finish...
---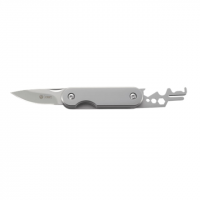 CRKT Camp & Hike Ar Tool R5101. One Notable Difference: Proper Maintenance. Joe Has Given The Ar Tool Both A Compact Highly Useful Blade On A Slip Joint As Well As A Nine-in-one Scraper Tool. Built To Quickly Clean 12 Critical Surfaces Of Bolt Components...
---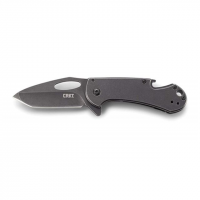 CRKT Camp & Hike Bev-edge 4630C. Leave It To A Designer From Oregon To Create An Everyday Carry Folding Knife With Hardworking Outdoor Capabilities And A Bottle Opener. From The Trail To The Taproom The Compact Bev-edge Is Built To Come Up Big In A Pinch.
---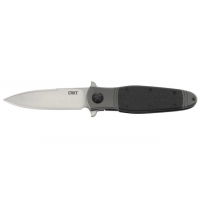 CRKT Camp & Hike Bombastic K340KXPC. Textures And Contrast From Wwii. The Bombastic Isnt Your Average Everyday Carry Folder Its A Show-stopping Classic Piece With Ahead-of-the-curve Styling And Capability.
---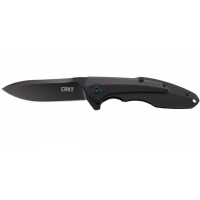 CRKT Camp & Hike Caligo 6215C. The Caligo Is A Study In High-aesthetics. But That's Not Where Designer Tj Schwarz Called It Quits With This Everyday Carry Folding Knife. He Has An Affinity For Classic Cars....and It Shows. Gentlemen Start Your Engines.
---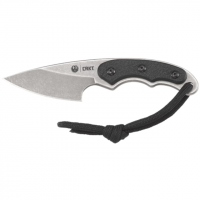 CRKT Camp & Hike Carbine R2701. With A Stonewashed Drop-point Blade Glass-reinforced Nylon Full-tang Handle With Fob And Sturdy Sheath Featuring A Lanyard This Fixed Blade Is Ready To Tag Along For The Ride.
---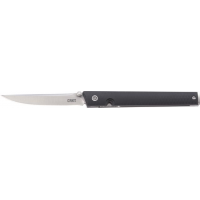 CEO Folding Knife by Richard Rogers Locking Liner 3.107 in 8Cr13MoV Steel Blade Glass Reinforced. At first glance it could be mistaken for a pen tucked into a shirt pocket. And thats exactly the way the CEO folding knife was designed. With a supremely...
---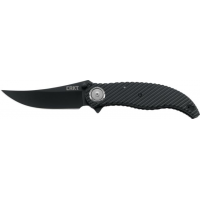 CRKT Camp & Hike Clever Girl Folder Knife Black 9.5in 2640. When youre in a combat situation in dark CQB environments you want something you can draw fast and use instinctively. Enter the Clever Girl tactical knife with Deadbolt.Innovative Deadbolt locking...
---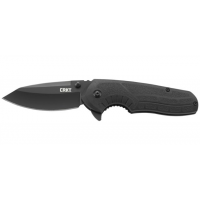 CRKT Camp & Hike Copacetic 2620C. Its Smart Carry Capabilities Keep It Close At Hand When It Needs To Be A Last Resort.
---