Brand A-Z
Crkt (1 to 10 of 234)
---
---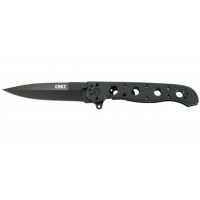 CRKT Camp & Hike M1603KSC. The M16 Is The Most Popular Series That Crkt Has Ever Seen. Were Humbled To Do Right By The Revered Kit Carson With This New Frame-lock Iteration Of A Legendary Tacticallyinspired Everyday Carry Folding Knife. This One Is More...
---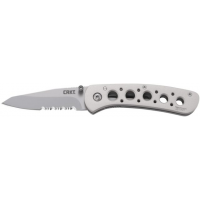 CRKT Camp & Hike 14K Mt. Rainier Knife - Combo Edge Lawks 6612N. Weight is reduced without compromising the exceptional strength. The dual liners are 420J2 stainless steel. Handles are designed with an extended guard generous size and bead-blast finish...
---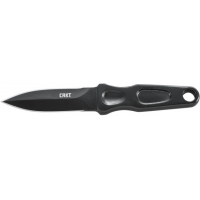 CRKT Camp & Hike A.g. Russell Sting Black Handle & Blade Plainzytel Sheath CR 2020. Hot forging is the reason the Sting is so tough. It begins life as an ordinary blank of 1050 carbon steel similar to the alloy used in traditional Samurai swords which...
---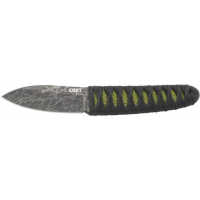 CRKT Camp & Hike Akari Fixed Blade Knife 2480. With an attractive cord-wrapped handle this Lucas Burnley-designed fixed blade everyday carry knife pleases the eye and hand. Meanwhile an acid-etched blade whips through tasks with precision and ease. Throughout...
---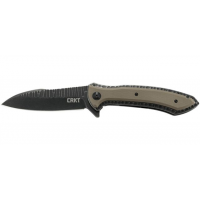 "CRKT Camp & Hike Apoc 5380. The Result: A Gritty Folder Built To Take On The Undead Or Maybe Just The Tape On The Next Package That's Delivered."
---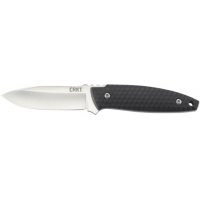 CRKT Camp & Hike Aux Fixed Blade Pocket Knife 1200. Dont underestimate its appearance thoughits understated when you dont need it and comes out strong when you do. The Burnley AUX was designed by Lucas Burnley of Albuquerque New Mexico. Modeled after...
---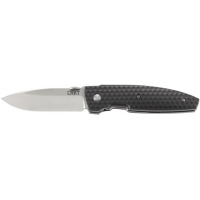 CRKT Camp & Hike Aux Folding Knife 1220. Lucas Burnley designed the original fixed blade Aux to be your Auxiliary knife to your primary carry and the folder to pick up the slack. The luxury of variety is always close at hand with this tactically-inspired...
---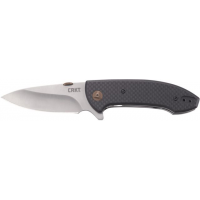 Avant Folding Knife w/Locking Liner 3.175in 8Cr14MoV Steel Blade Black Weaved Carbon Fiber - 1 Layer. 175 (80.65 mm) Edge: Plain Steel: 8Cr14MoV Finish: Satin Thickness: 0.143 (3.63 mm)Handle: Carbon FiberOpen: 7.500 (190.5 mm)Closed: 4.312 (109.52 mm)Weight:...
---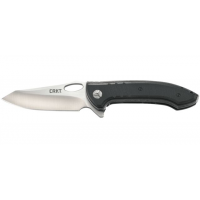 Avant - Tac Designed By Eric Ochs in Sherwood Folding Knife W/Liner Lock 3.62in Plain Edge Satin. Built for hard use.With its tactically-inspired usability clean lines and highly-ergonomic build the Avant-Tac everyday carry folding knife asserts its position...
---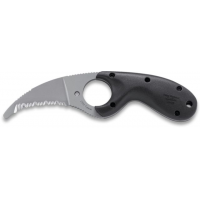 CRKT Camp & Hike Bear Claw Knife - Blunt Tip Nylon Sheath Serrated Edge 2510. The blunt tip prevents point penetration in emergency situations. The curve In the Triple-Point serrated blade concentrates the cutting motion for quick easy severing of the...
---