Brand A-Z
Creatively Yours (1 to 6 of 6)
---
--- Put your love of cycling with your friends on display this holiday season with the Creatively Yours Drafting Cyclists ornament. . Made of lead-free, high grade pewter. Includes ribbon for hanging. Dimensions: 3.75 x 1.375 in.. Handcrafted in the USA
---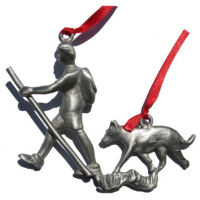 Walking the trails alone is something you just don't do - your furry companion always comes along and stays right by your side. Together, you've gone on plenty of adventures, so this holiday season, commemorate that accomplishment with this ornament....
--- Perfect for those who love mountain biking, this ornament is will stand out on their tree!. . . Handcrafted of fine, lead-free pewter. Includes decorative ribbon for hanging. Ornament gift box is included. Made in USA.
--- Cycling is life. You train weekly, plan out journeys for the weekends, and regularly save up for parts and other additions. So, as soon as you start getting ready for the holidays, it's only natural to incorporate a cycling theme. However you decorate,...
---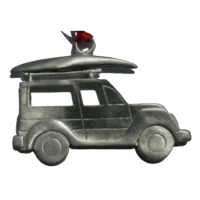 A perfect addition to our outdoor enthusiasts tree, this Ornament is a must-have for the holiday season!. . . Made of solid pewter. Includes decorative ribbon for hanging. Made in USA.
--- Whatever you do outdoors, from bird-watching to hiking to wildlife photography, you've got a strong connection to nature. Once the holidays arrive, make your interests known when decorating for the season. Great on a tree, wreath, or in the window, this...
---