Brand A-Z
Coghlans (1 to 10 of 45)
---
---
What would you do if all of the sudden you were left without the ability to find or locate clean drinking water? Panic is the most likely answer. That's why at the very minimum you should have at least 3 days worth of water on hand. If you're just getting...
---
The problem with most water containers isn't that they don't hold enough, it's that they're not portable enough. Even though they can carry the water you need, they aren't convenient and don't pack well. It's hard to justify bringing a water cooler with...
---
Harness the Power of the Sun For a Comfortable Shower Nothing is more refreshing than a warm shower after a long day. The 5 Gallon Solar Heated Shower provides this using nothing more than the power of the sun. The durable black plastic shower bag absorbs...
---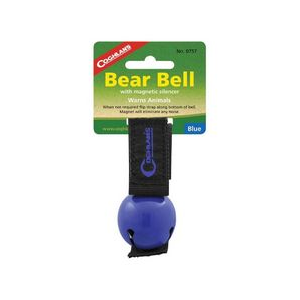 Free yourself from the dangers of the outdoors with ease in the Bear Bell from Coghlans. Easy to use and saves a good day from going bad, you'll love the security that this simple gadget gives you. PRODUCT FEATURES: Attaches to clothing or pack Movement...
--- Just because you're in the wild doesn't mean you have to eat like a wild animal, be a little civilized with Coghlan's Chow Kit. This stainless steel set includes a knife, fork, and spoon. PRODUCT FEATURES: 159062 , coghlans chow kits , Chow Kit coghlans...
---
Carry a dozen eggs with the Coghlan's 12-Egg holder and whip up a breakfast feast the next time you're car camping or backpacking.
---
Carry along some eggs with the Coghlan's 6-Egg holder and whip up a breakfast feast the next time you're car camping or backpacking.
---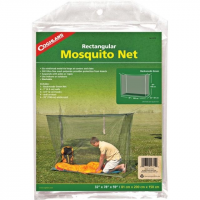 "Coghlans Camp & Hike Backwoods Mosquito Net 9755. Rectangular shape. Fits over cot or bag. Suspends with poles or ropes (not included). Six reinforced tie tabs. Olive green color. Size: 32 x 78 x 59."
---
Get your s'mores on (and weenies and more) with the Coghlan's Bamboo Roasting Sticks. Made from 100% bamboo, they're an easy, convenient tool for campfire meals. No twig foraging required.
---
This Bug Jacket from Coghlan's offers chemical-free, lotion-free relief from those pesky flying insects.
---