Brand A-Z
Coghlans (1 to 10 of 70)
---
---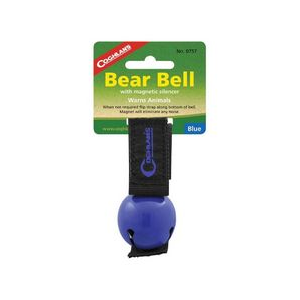 Free yourself from the dangers of the outdoors with ease in the Bear Bell from Coghlans. Easy to use and saves a good day from going bad, you'll love the security that this simple gadget gives you. PRODUCT FEATURES: Attaches to clothing or pack Movement...
--- Just because you're in the wild doesn't mean you have to eat like a wild animal, be a little civilized with Coghlan's Chow Kit. This stainless steel set includes a knife, fork, and spoon. PRODUCT FEATURES: 159062 , coghlans chow kits , Chow Kit coghlans...
--- Carry a dozen eggs with the Coghlan's 12-Egg holder and whip up a breakfast feast the next time you're car camping or backpacking.
---
What would you do if all of the sudden you were left without the ability to find or locate clean drinking water? Panic is the most likely answer. That's why at the very minimum you should have at least 3 days worth of water on hand.  If you're just...
---
Emergency Light When You Need it Most A dangerous crisis situation can be made much worse when there isn't light to see. The 36-Hour Emergency Survival Candle will help carry you through a night without stars, or an evening without power with relative...
---
The problem with most water containers isn't that they don't hold enough, it's that they're not portable enough. Even though they can carry the water you need, they aren't convenient and don't pack well. It's hard to justify bringing a water...
---
Harness the Power of the Sun For a Comfortable Shower Nothing is more refreshing than a warm shower after a long day. The 5 Gallon Solar Heated Shower provides this using nothing more than the power of the sun. The durable black plastic shower bag absorbs...
--- Carry along some eggs with the Coghlan's 6-Egg holder and whip up a breakfast feast the next time you're car camping or backpacking.
--- The Coghlan%u2019s 6%u2019 Gear Lock is designed to protect a variety of items around the house, wilderness or out at the campsite. A sturdy 12 mm steel cable with a vinyl cover protects your gear from scratches and deters would be thieves. The...
--- The Coghlan's Assorted Stretch Cords are strong plastic coated hooks (excluding 10%u201D size) Multi-strand rubber core with a durable outer wrap.Contains: 2 - 30%u201D; 2 - 24%u201D; 2 - 18%u201D; 2 - 12%u201D; 4 - 10%u201D
---