Brand A-Z
Celestron (1 to 10 of 20)
---
--- Made for the outdoors, the Celestron FireCel+ is rugged 3-in-1 tool featuring a hand warmer, multi-mode red and white flashlight, and a portable power supply for smartphones and personal electronics.
--- IP65 water-resistant, dustproof and crushproof to withstand all of your cold-weather adventures, the Celestron Elements FireCel Mega 6 handwarmer also serves as a flashlight and portable power bank.
--- Keep your hands warm on the trail and charge your portable electronic devices at the same time with the Celestron Elements ThermoCharge handwarmer.
---
Featuring a built-in handwarmer and power bank, the 3-in-1 Celestron Elements ThermoTorch 5 flashlight is water-resistant, dust- and crush-proof and drop-tested to withstand the rigors of the wild.
--- Keep your fingers toasty on the trail with the ergonomic Celestron Elements ThermoTrek hand warmers. Their 4,400 mAh lithium ion batteries provide up to 6 hrs. of continuous heat on a full charge.
--- Packed with features not usually found on entry-level telescopes, the lightweight Celestron Inspire 70AZ refractor telescope is ideal for novice-to-intermediate astronomers.
---
The affordable, easy-to-use and lightweight Celestron LandScout 60mm spotting scope gives you the best seat in the house without disturbing the wildlife thanks to high quality, fully coated optics.
--- The compact Celestron National Park Foundation 60mm TravelScope is designed with traveling in mind. Now you can stargaze whenever and wherever your adventures take you into the wild darkness.
--- The Celestron Nature 10x25 monocular is ideal for viewing wildlife on trips where pack weight is important. Tipping the scales at a mere 6 oz., it's ideal for fast-and-light backpackers and travelers.
---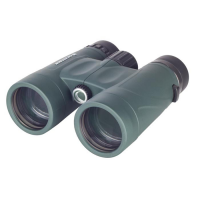 These affordable yet feature packed binoculars are designed specifically for beginner to intermediate users. BAK-4 prisms with phase coating. Fully multi-coated optics. Twist up eyecups with close focus of 6.5 in. and polycarbonate frame. Lightweight,...
---