Brand A-Z
Brownells (1 to 7 of 7)
---
---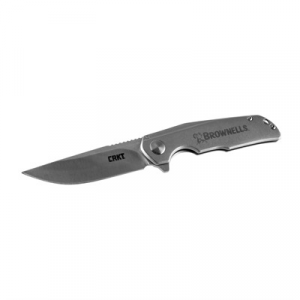 Our versatile Remedy folding knife offers clean, uncluttered lines and a whole lot of slicing and cutting utility. This is minimal-profile everyday carry (EDC) knife is called the "Remedy" because it's the remedy for just about any kind of cutting job...
---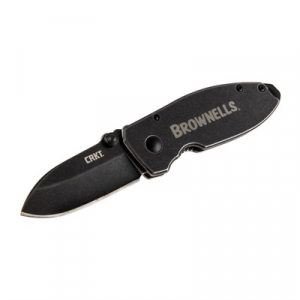 The Brownells Squid Knife is a compact, everyday carry folder designed by Lucas Burnley and built for Brownells by CRKT. The Squid is intended to be the knife equivalent of a compact pistol: small but potent and ready to get the job done. Despite its...
---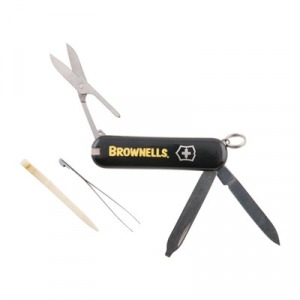 It all started with the Swiss Officer's Knife and more than a century later, the Swiss Army Knife is still an icon of sleek functionality. Each one is built to last a lifetime and in the Classic you'll find all the functionality you need for your everyday...
---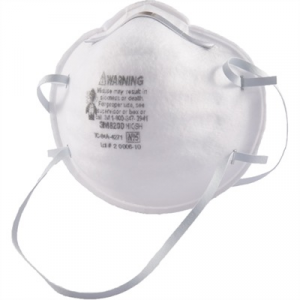 Economical, disposable face mask protects you from breathing in airborne particles when grinding, sanding, sweeping, bagging, or other activities that create dust. Lightweight, two-strap design with dual-point attachment gives a secure fit; metal nose...
---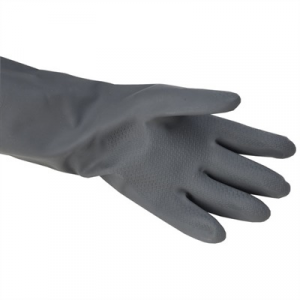 Medium weight, black neoprene. Withstands oils, acids, greases, solvents and caustics. Slip on and off easily. Non-slip hand area. Mfg: Brownells SPECS: Short gauntlet style, 11" (27.9cm) long. Sizes 10 & 11.
---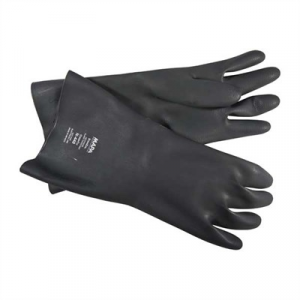 Black, milled neoprene, multiple-dip glove, offering protection in 103 basic oils, acids, caustics, greases and solvents. Heavyweight, gauntlet style, with non-slip grip and curved fingers. Made slightly oversize for easy removal. Mfg: Brownells SPECS:...
---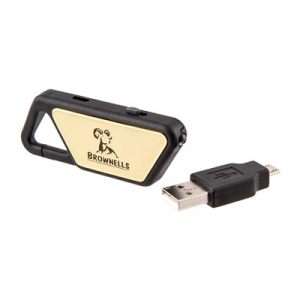 These lights are bright, reliable and conveniently clipped. The LED provides 20 lumens of bright white light. It produces a high efficiency, non-deteriorating solid state beam. The light will become your constant companion. Mfg: Brownells SPECS: Length...
---