Brand A-Z
Boker Usa (81 to 90 of 370)
---
---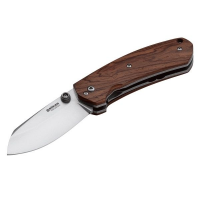 Boker Special Run Arctos Cocobolo Folding Pocket Knife2.8in N690 Steel Bladecocobolo Wood Brown. In combination with the satin-finished blade the lively grain structure and the warm hues provide a refined yet very durable pocket knife for everyday use...
---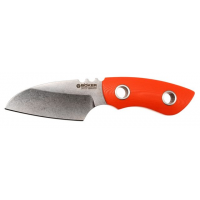 Boker USA Boker Special Run Pry-Mate 3V Fixed Blade Knife3.3in CPM-3V Steel BladeG-10 Orange Handle. This design has orange-colored G-10 handle scales which are fully contoured and beautifully contrast with the stonewash finish of the blade. The extremely...
---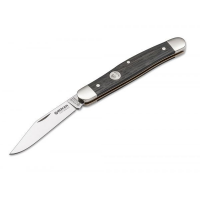 Boker USA Boker Stockman Classic Folding Pocket Knife2.9in 440C Steel Bladebog Oak Wood Brown Handle. Technical advancements have had an equally profound effect on pocket knives. Premium and engineering-oriented materials such as titanium zirconium or...
---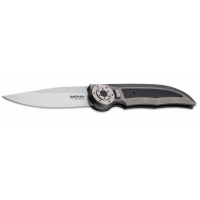 Boker USA Camp & Hike Boker Tucan Folding Pocket Knife2.8in N690 Steel Bladetitanium Grey Handle. The designs of his mechanism undoubtedly deserve special attention. With the Tucan we present a unique combination of elegant spring knife assisted opener...
---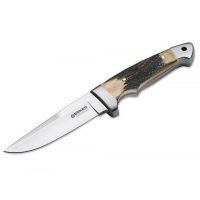 Boker USA Boker Vollintegral 2.0 Stag Fixed Blade Knife4.6in 440C Steel Bladestag Brown Handle. The rugged construction of the knife is based on a single steel blank forging while the outstanding ergonomics of the clever handle scale design have been...
---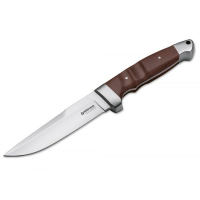 Boker Vollintegral XL 2.0 Guayacan Fixed Blade Knife5.8in 440C Steel Bladeguayacan Wood Brown Handle. With a blade length of approx. 14.7 cm the Full-Tang is also appropriate for bigger game from Northern Europe to overseas. The Full-Tang XL gets the...
---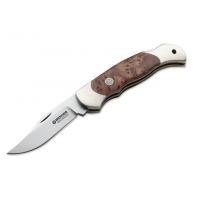 "Boker USA Camp & Hike Boy Scout 2.25In Folding Blade Knife Thuya 112402. While many designs in the knife industry enjoy a limited run losing steam after a few years the Boker Scout keeps chugging along not affected by trends or fashions so common today....
---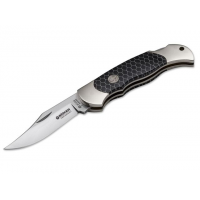 Boker USA Camp & Hike Boy Scout Honeycomb Folding Blade Knife2.25inN690 Bladehoneycomb Handleblack. From new blade steels to not previously used handle materials - we are always delighted when we discover something new or exciting The new honeycomb material...
---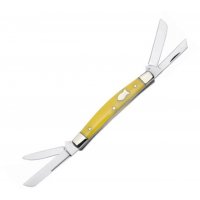 Boker USA Camp & Hike BP Congress Yellow B 01BO214Y. Polished brass bolsters yellow synthetic handle scales with inlay for engraving. Blade lengths: 2 1/8 and 1 7/8. Overall open length: 5 3/4. Weight: 1.9 oz.
---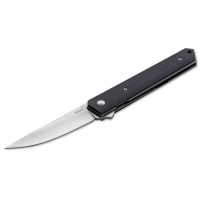 Boker USA Camp & Hike Bp Kwaiken Flipper Folding Blade Knife G-103.5inVG10 BladeG10 Handle 01BO286. This version is a true highlight with its black G-10 scales polished to a precision finish to make an appropriate counterpoint to the elegance of the duo-satin...
---