Brand A-Z
Boker Usa (81 to 90 of 429)
---
---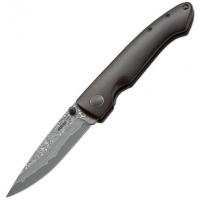 Boker USA Camp & Hike Damascus Gent I Plain B 01BO101DAM. The dark ebony wood and the intricate grain of the 67-layer Damascus create a discreet elegance. Liner locking mechanism and detachable pocket clip. Blade length: 3 1/4. Overall length: 7 3/4....
---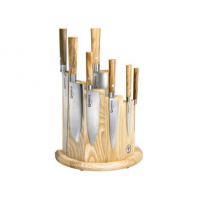 Boker USA Camp & Hike Damascus Olive Block Set 130445SET. Specially priced set.
---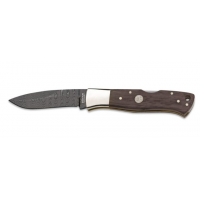 Boker USA Camp & Hike Damas Knife 3000 Year Old Oak Handle 3.25in Blade 111100DAM. A truly sophisticated pocket knife with captivating lines and polished nickel silver bolsters. The refined handle scales are made from selected thousand-year old Bog Oak....
---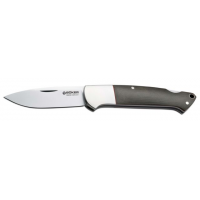 Boker USA Camp & Hike Davis Classic Hunter Knife Green Small 110624. The design of the American knifemaker W.C. Davis from Missouri is equipped with green Micarta scales and stainless steel bolsters thus offering excellent grip even in wet conditions....
---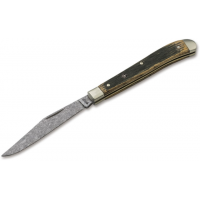 Boker USA Camp & Hike Delicate Schloss Burg Knife Brown Small 113316. Count Adolf II. von Berg had the castle constructed on the foundations of a 10th-century fortress. It was finished in 1133. Today it is one of the biggest castles in western Germany...
---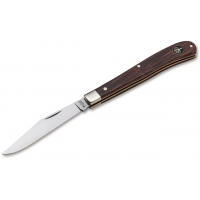 Boker USA Camp & Hike Delicate Uno Desert Ironwood Knife Brown Small 110493. On the contrary there has been a palpable trend in the knife industry to take timeless classics and give them a deliberate redesign updating them with a modern contemporary appearance....
---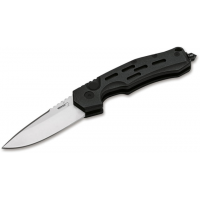 Boker USA Camp & Hike Deser Storm Knife Silver/Black Small 01BO792N. Its pronounced finger choil makes it very handy in any grip position. Fast position changes to a reverse grip or vice versa are supported by the ridges in the blade spine handle. The...
---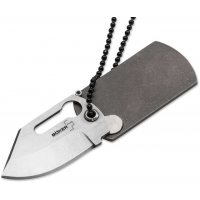 Boker USA Camp & Hike Dog Tag Knife Grey Small 01BO210C. John Kubasek has now taken the Backup Knife topic one step further and presents the 24 gram light-weight Dog Tag Knife. Like its namesake it is carried around the neck on a ball chain and boasts...
---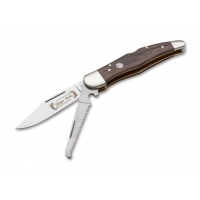 Boker USA Camp & Hike Duo Jager Gold Knife Brown Small 114025. Today environmental issues are shaping this tradition more and more giving it a prominent place in modern society. Our Jger Gold Series pays homage to our rich heritage and honors all hunters...
---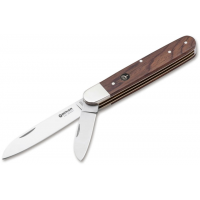 Boker USA Camp & Hike Enigma Knife Cocobolo Small 110031. And we take great pleasure in adding special pieces from our company history to the current collection. A case in point is the Boker Enigma. The main blade is secured with a backlock but does not...
---