Brand A-Z
Boker Usa (61 to 70 of 370)
---
---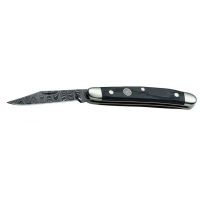 Boker Pen Knife Classic Damascus Folding Pocket Knife2.0in Damascus Steel Bladebog Oak Wood Brown. Technical advancements have had an equally profound effect on pocket knives. Premium and engineering-oriented materials such as titanium zirconium or carbon...
---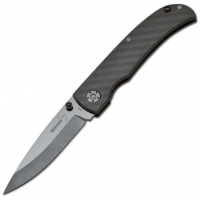 Boker USA Camp & Hike Boker Plus Anti-Grav B 01BO036. The handle is made of carbon fiber which provides not only incredibly little weight but also outstanding stability and elegance. The blade is 3 1/4 inches long has an overall length 7 3/4 inches and...
---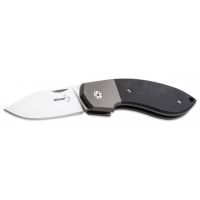 Boker USA Camp & Hike Boker Plus BB Folding Pocket Knife2.6in VG-10 Steel Bladetitanium Black Handle. The slipjoint knife has a titanium handle with integrated bolsters that features scales made from pleasantly textured G-10. The blade is made from VG-10...
---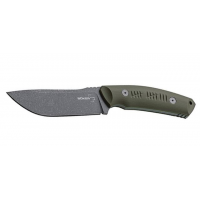 Boker USA Camp & Hike Boker Plus Blacklist Fixed Blade Knife4.9in 440C Steel BladeG-10 Green Handle. It not only scores with its stocky versatile blade but also with exceedingly good handling. The bellied blade even brings hunting uses into the wide range...
---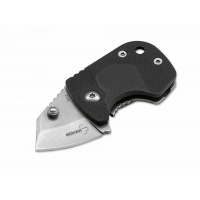 Boker USA Camp & Hike Boker Plus DW-1 Folding Pocket Knife1.1in AUS-8 Steel Bladezytel Black Handle. Even this dwarf with barely 7 cm of overall length can be held securely and firmly in order to cut uncooperative packaging straps cartons and anything...
---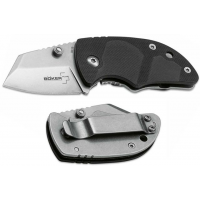 Boker USA Camp & Hike Boker Plus DW-2 Folding Pocket Knife1.6in AUS-8 Steel Bladezytel Black Handle. Here as well Chad Los Banos surprises us with the superior ergonomics he can incorporate into his unique designs even on a knife of this size. It features...
---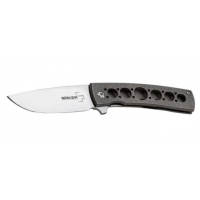 "Boker USA Boker Plus FR Titan Folding Pocket Knife2.8in VG-10 Steel Bladetitanium Grey Handle. Brad Zinker addresses the growing demand for a heftier version with the FR model. Based on the same design principles - e.g. as titanium frame lock with ball-bearing...
---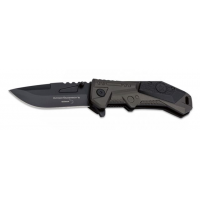 Boker USA Boker Plus KAL-16 Folding Pocket Knife3.4in 7Cr17 Steel Bladealuminium Grey Handle. The liner lock knife is opened by thumb stud or flipper where the latter also acts as a hand guard for heavier chores thus increasing operating safety. Solid...
---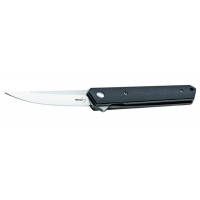 Boker Plus Kwaiken Mini Flipper Carbon Folding Pocket Knife3.0in VG-10 Steel Bladecarbon Fibre Black. Its plain elegance is certainly also a key element for many. In an attempt to more easily bridge the gap from GI to gentlemen's knife the Kwaiken Mini...
---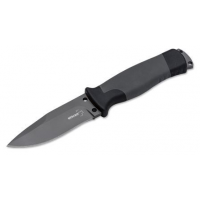 Boker USA Camp & Hike Boker Plus Outdoorsman Grey 8in 02BO004. The full tang and 4.3 mm blade thickness provide maximum durability while the protruding pommel is shaped into a hammer surface. The handle has a very large grip zone made from pleasantly...
---