Brand A-Z
Boker Plus (1 to 8 of 8)
---
---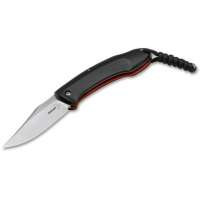 Boker Plus Camp & Hike Frelon Folding Raphael Durand 3.2in VG-10 Clip Point G10 Black 01BO265. The Boker Plus Frelon is proof of Raphal's incredible intuitive sense of form and function with which he develops his designs. The Frelon combines classic shapes...
---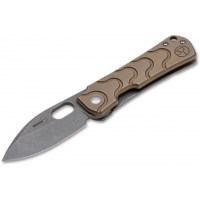 Boker Plus Camp & Hike Gust Folding Serge Panchenko 2.9in D2 Drop Point SS Gold 01BO082. The Boker Plus Gust is much sturdier and more practical designed as a stainless steel framelock. The thick handle scales with their typical milled pattern and bronze-colored...
---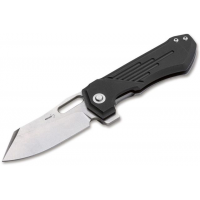 Boker Plus Camp & Hike Leviathan Folding Jason B. Stout 3.1in D2 Clip Point G10 Black 01BO751. Stout are always an excellent choice when it comes to rugged utility knives. The Boker Plus Leviathan is somewhat more compact than Stout's Lateralus but offers...
---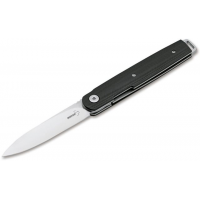 Boker Plus Camp & Hike LRF Folding Kansei Matsuno 3.1in VG-10 Spey G10 Black 01BO078. The Boker Plus LRF is his latest design a gentleman knife with decidedly Japanese design inspiration. The blade of the LRF is opened with a front flipper and moves smoothly...
---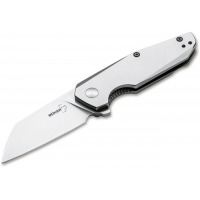 Boker Plus Camp & Hike Petit Folding Philippe Jourget 2.8in D2 Sheepsfoot SS Silver 01BO083. Like many of his designs the Boker Plus Petit is a slim steel construction focusing on practicality and straightforwardness which makes it very useful for everyday...
---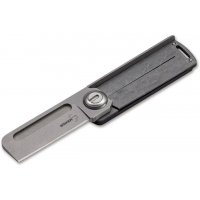 Boker Plus Camp & Hike Rocket Folding Darriel Caston 1.7in 9Cr13CoMoV Straight Edge G10 Grey 01BO263. However his passion is designing compact folders with unusual details. The Boker Plus Rocket has a one-sided G10 handle scale with integrated stainless...
---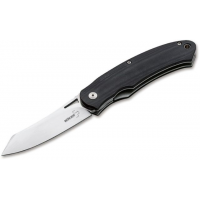 Boker Plus Camp & Hike Takara Folding Kansei Matsuno 3.1in Sheepsfoot D2 G10 Black 01BO893. With the Boker Plus Takara the custom knifemaker presents a much more solid gentleman folder that still features the same elegant lines. The size of the slightly...
---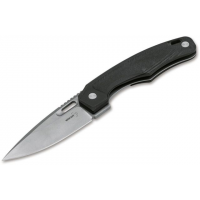 Boker Plus Camp & Hike Warbird Folding Boris Manasherov 3.7in D2 Drop Point G10 Black 01BO754. Although the flipper is flush with the sides in the open and closed blade position it doesn't work like a front flipper. Instead it can be engaged with the...
---