Brand A-Z
Blackburn (1 to 10 of 61)
---
---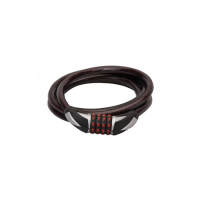 The Angola Combo Cable Lock comes with a 4-digit resettable combination lock for thorough security. . . . Kevlar: A Kevlar sheath encases the braided steel cable in our Joliet and Angola cables locks, increasing cut-resistance 50% over steel cable alone.....
---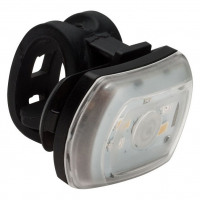 Functioning at the front or rear, this bicycle light adjusts to keep you visible. Waterproof and meeting ANSI standards, it
---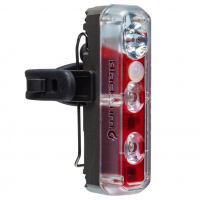 The 2'Fer-XL is the big brother of Blackburn
---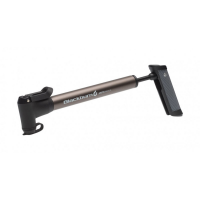 Compact and powerful, this dual-action pump helps you quickly pump up tires without breaking a sweat. The magic is in the dual-action design, which pumps air into your tire on both push and pull strokes. A great choice for road riders of all types. .
---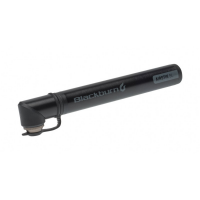 OUR LIGHTEST PUMP! If it was any lighter, you'd be walking home. This is the smallest pump you'll ever use that will still get your flat fixed and you on your way again. There are no extra features here. Just the bare minimum to get your tire back up...
---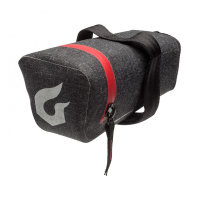 SMALL, LIGHTWEIGHT AND WATERPROOF: Everything you need for the ride
---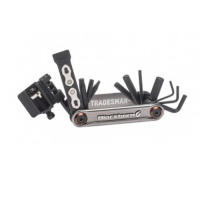 FIX STUFF, SPLIT LINKS, WIN KUDOS. Why has no one invented a multi-tool that removes chain quick link? Oh wait, we have. All the hex and Torx keys you're ever going to need in a portable tool, with the addition of a disc pad spreader and a tool that'll...
---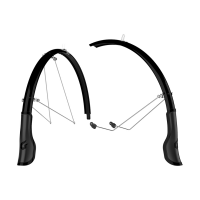 KEEP YOU AND YOUR FRIENDS DRY! Simple, clean design keeps everyone dry and is super easy to install on a wide variety of bikes. . . . Disc Brake Compatible: Sometimes these newfangled disc brakes get in the way of accessory installation. This product...
---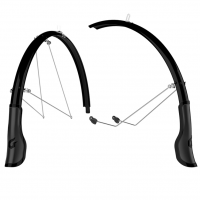 Simple, clean design keeps everyone dry and is super easy to install on a wide variety of bikes. Available in 4 popular sizes!. . . . Fits tires up to 700c x 35c, fit may vary depending on the tire/rim combination. . . . . . Stainless steel mounting...
---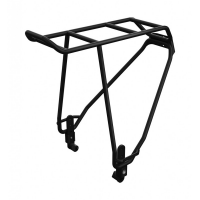 A REAR RACK AS ART! The goal of our racks is to outlive the bike. We want them to be the gem that you keep...even when you move to a new bike. Beautiful design, excellent fit and ease of installation set this rack apart from it's peers. . . . Aluminum...
---