Brand A-Z
Black Fox (1 to 10 of 11)
---
---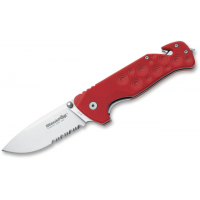 Black Fox Camp & Hike Action Knife Red Small 01FX816. Glass breakers and belt cutters structured G10 shells and a universal half-serrated Droppoint blade leave no requirement unfulfilled. The 440C stainless steel blade locks with a reliable liner lock....
---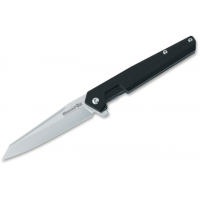 Black Fox Camp & Hike Bf743 Blackfox Jimson Bk Knife Black Small 01FX854. Underneath the simple handle scales made of black G10 is a sturdy linerlock that secures the blade. With a detachable clip (tip-up).
---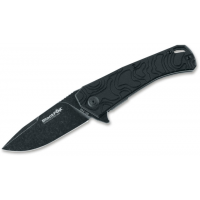 Black Fox Camp & Hike Echo 1 G10 Blk Knife Black Small 01FX858. It features a sturdy spearpoint blade made of 440C. The flipper allows for quick one-handed blade opening which is then secured by a linerlock. The handle of black G10 equipped with a decorative...
---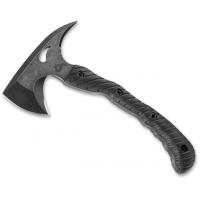 Black Fox Camp & Hike Evolution Axe Knife Black Small 09FX108. A fine groove structure is ground on all bevels of the axe which reduces surface friction and thus prevents it from getting stuck in wood for example. The screwed-on handle scales are also...
---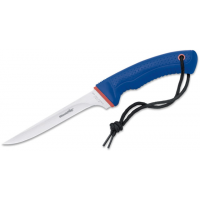 Black Fox Camp & Hike Fillet Kn Clam Packed Knife 4.61in Blue Small 02FX031C. The Boker Plus Masada Fixed can handle everyday life as well as tactical tasks and offers Manasherov's usual perfectly ergonomic design. The massive full tang knife is made...
---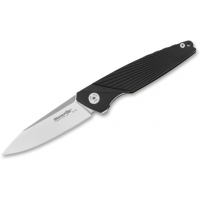 Black Fox Camp & Hike Metropolis Knife Satin Small 01FX818. The ray structure of the G10 handle scales and the geometric surfaces of the blade made of 440C steel speak the clear language of the Golden Twenties. A flat integrated flipper and an inconspicuous...
---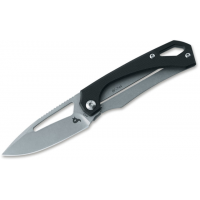 Black Fox Camp & Hike Racli G10 Knife Black Small 01FX855. It is equipped with a 440C spearpoint blade which opens with a large thumb opening. The stainless steel handle has a black G10 scale on the front which covers only part of the actual handle thus...
---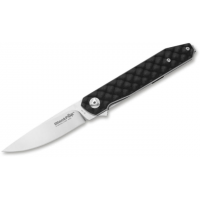 Black Fox Camp & Hike Reloaded Knife Satin Small 01FX814. The slender blade with grey titanium aluminium nitride coating is made of 440C opens with flipper and locks with linerlock. The G10 handles on stainless steel plates are provided with an elaborately...
---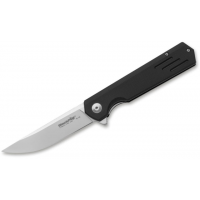 Black Fox Camp & Hike Revolver Knife Satin Small 01FX820. The anthracite coated blade made of 440C with a high point is opened by flipper and locked by the linerlock. The black G10 handle scales are clean and straight but with a slight index finger recess....
---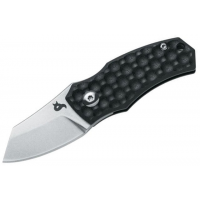 Black Fox Camp & Hike Skal G10 Knife Black Small 01FX838. The handle scales consist of black G10. Comes with a Kydex sheath for carrying it safely in your pocket or using it as a neck knife.
---