Brand A-Z
Benchmade Knife Co. Inc. (1 to 10 of 45)
---
---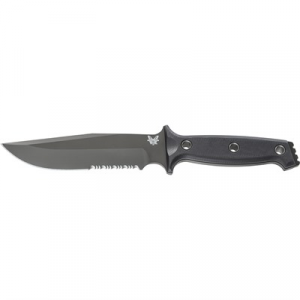 Nearly a foot long, the Benchmade 119 Arvensis fixed knife is a large, heavy-duty outdoor / tactical / survival knife that proves "large" doesn't have to mean cumbersome. Designer Shane Sibert balanced the Arvensis so well that it handles like a much...
---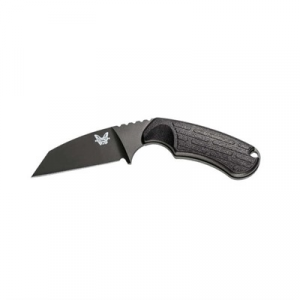 The Benchmade 125 Azeria is a fixed-blade self-defense knife that's small enough to go without almost anywhere (except, of course, an airliner). Benchmade did not skimp on the 125 Azeria's "Wharncliffe" style non-serrated blade, which is made from highly...
---
The Benchmade 133 Fixed Infidel is driven by the iconic tactical design of the Infidel out-the-front. The new Fixed Infidel affords the certainty of a fixed blade for some of the uncertainty of the mission. The D2 Tool Steel spear-point blade measures...
---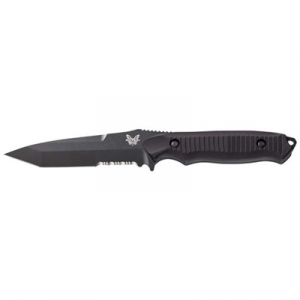 The 141 Nimravus Tanto is one of Benchmade's most popular fixed-blade tactical knives. The Nimravus's blade is made of 154CM stainless steel that offers an excellent combination of edge retention, corrosion resistance, and resistance to breakage. A tough,...
---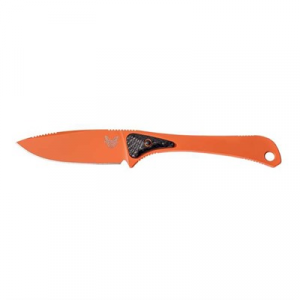 The Benchmade Altitude was designed for backcountry adventure; for the hunter who counts every ounce. The lightweight drop point fixed blade hunting knife features the incredible edge performance for CPM-S90V blade steel and unique carbon fiber micro...
---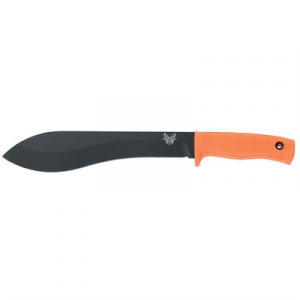 Benchmade's 153 Jungle Bolo fixed-blade knife is an attention-getter. Large, formidable, and ready to clear a trail through the jungle. The big 9" blade of high-carbon 1095 steel is strong and really takes an edge, though it's easy to sharpen, too. Benchmade's...
---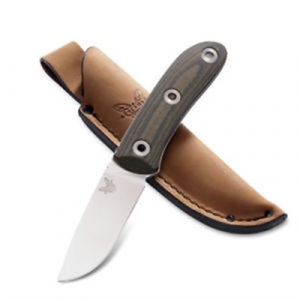 The Benchmade Pardue Hunter is the first custom collaboration in the Benchmade HUNT line. Mel Pardue brings years of hunting experience and practicality to the design of this all-around hunting fixed blade with bushcraft in its blood. The fixed drop-point...
---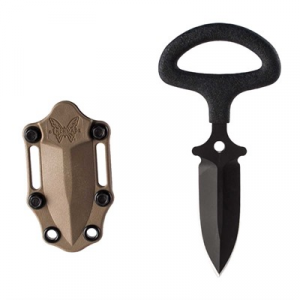 Benchmade's 175 CBK Concealed Backup Knife is a pure self-defense knife optimized for combat-type applications. With an OAL slightly under 5.5", the 175 CBK is compact and easy to conceal. The modified spear-point blade is made of 440C stainless steel...
---
Looking a bit like something out of Dr Seuss, Benchmade's 176 SOCP skeletonized dagger is designed for one serious purpose: self-defense. The SOCP's distinctive handle lets helps you maintain handle other objects without putting down the knife. With...
---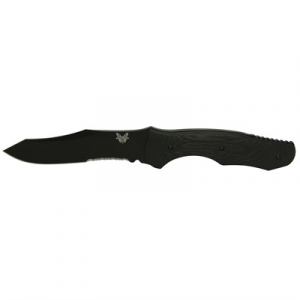 Benchmade's 183 Fixed Contego tactical knife combines the timeless simplicity of a fixed blade with an ergonomically contoured grip that makes this large knife handle like a sports car. The whole package was designed by veteran knife maker Warren Osborne....
---