Brand A-Z
Barebones (1 to 10 of 11)
---
---
Shed some light on life's journey with the Barebones Beacon pendant electric lantern. A smooth dimming feature allows you to completely brighten your surroundings or simply set the mood.
---
The Barebones Forest Lantern isn't really barebones-it runs on a rechargeable Li-ion battery and illuminates your camp, tent or backyard with anywhere from 1 to 220 lumens of warm, ambient light.
---
Barebones Camp & Hike Hori-Hori Classic Knife w/Stainless Steel Blade and Walnut Handle GDN046. After spending countless years testing all different types of tools from locations around the world we discovered a tool called the Hori Hori. Roughly translated...
---
The Barebones Hori Hori Ultimate tool is the perfect companion for outside escapades. Pound in tent stakes with the flat pommel base or whittle kindling with the rust-resistant, double-edge blade.
---
Inspired by a traditional Japanese implement and constructed with heritage-quality materials, the Barebones Japanese Nata tool machete can clear land, strip bark and make kindling.
---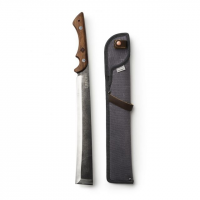 Barebones Camp & Hike Japanese Nata Tool w/ Sheath HMS2108. With its machete-like tapered blade and full stainless steel tang it handles everything from splitting and planing wood to bushwhacking and pruning.
---
An indispensable tool, the Barebones No. 6 field knife proves reliable and strong as you attend to the rituals of the outdoors from making fire to setting up shelter and foraging food.
---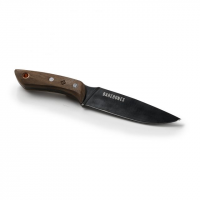 Barebones Camp & Hike No. 6 Field Knife 6 Inch Blade Sheath HMS2107.
---
Pay homage to intrepid forest ranger Ed Pulaski when you wield the Barebones Pulaski axe, which has a hand-sharpened blade and an ergonomic beech handle that takes the chore out of chopping wood.
---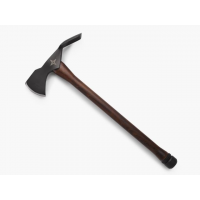 Barebones Axes & Hatchets Pulaski Axe 1055 Carbon Steel 1/3in Blade Wood Handle HMS2101. Swing the weighted axe head with ease as its wide angle 1055 high carbon steel split blade keeps its edge time after time. The 1/3in solid steel core through the...
---