Brand A-Z
Backpackers Pantry (1 to 10 of 104)
---
---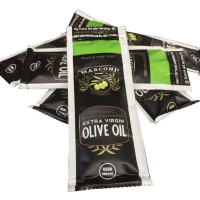 Give your meal extra flavor with these packets of organic extra virgin olive oil. 15ml packets can be easily brought along with the rest of your food for the trails. . Contains certified organic extra virgin olive oil. . Each contains 15ml. . Just tear...
---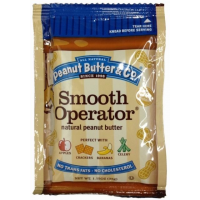 Backpackers Pantry Bulk Food Backpacker's Pantry All-Natural Peanut Butter 4 Pack 104226. These packs are loaded with energy and ready for trail snacking and sandwiches.One thing that makes this meal so great is the fact the pouch it comes in is your...
---
What's better than ice cream after a long hike? Ice cream that won't melt. The Backpacker's Pantry Astronaut Neopolitan ice cream sandwich has the 3 flavors you love in a handy, freeze-dried format.
---
A long day of hiking calls for some ice cream, but there's no scoop shop on the trail. The Backpacker's Pantry Astronaut Vanilla ice cream sandwich gives you all the creamy goodness without the melt.
---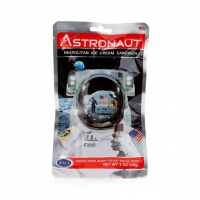 Backpackers Pantry Bulk Food Astro Neapolitan Ice Cream Sandwich 2 Servings 102204. Have our Neapolitan Ice Cream Sandwich instead. Strawberry vanilla and chocolate ice creams are freeze-dried between a couple of delicious chocolate cookie wafers. So...
---
This warming, super-satisfying Vietnamese street food comes with packets of powdered lime juice and Sriracha hot sauce for garnish and extra pop.
---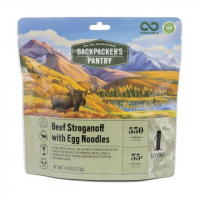 Backpackers Pantry Bulk Food Beef Stroganoff 1 Serving 101720. Hearty and easy to prepare. Ten-year shelf life. The delicious gourmet flavor will appeal to all ages. The single serving pouch weighs only 4 ounces and with over 34 grams of protein and 530...
--- This mouth-watering stroganoff recipe is the ultimate comfort food for wherever your adventures take you. It's made with all-natural freeze-dried beef, wild forest mushrooms, noodles, and a tangy sour cream sauce to top everything off. Prep is a breeze,...
---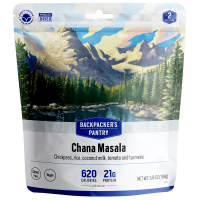 Delicious cuisine for the trails, this pouch includes two servings of a curry inspired by India
---
Tasty enough to win Backpacker's Magazine Gear Guide Editors' Choice Award for 2016, Backpacker's Pantry improved their recipe for 2016 to give you authentic Indian cuisine in the backcountry.
---