Brand A-Z
Aquamira (1 to 10 of 21)
---
---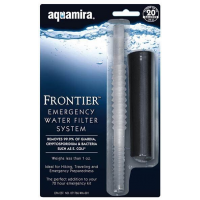 Aquamira Camp & Hike Frontier Filter AQ42100.
--- It is important to always have clean, pure water to drink to stay healthy. Using Coconut Shell Carbon filtration technology you are assured to remove 99.9% of Giardia and Cryptosporidium. The filter will also reduce waterborne chemicals and organic contaminants...
--- Perfect for emergency kits, foreign travel, backcountry, and outdoor activities, the Aquamira Frontier Emergency Water Filter System is one of the smallest, lightest, and simplest water filters available. . Tested and certified to effectively remove 99.9%...
---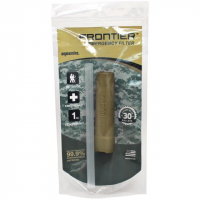 Aquamira Camp & Hike Frontier Er Filter Tact Coyote 44159. The filter can be used to drink from any bottle or cup or directly from water sources. Features a new and more durable straw and wider housing with greater durability. Removes more than 99.9percent...
---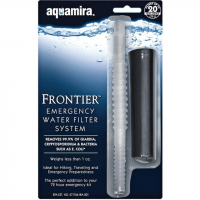 Aquamira Camp & Hike Frontier Filter Straw 42100. It is the perfect addition to your 72 hour emergency kit. One unit will filter up to 20 gallons (75L) of water. The Frontier Filter is tested and certified to Remove >99.9percent of Cryptosporidium and...
---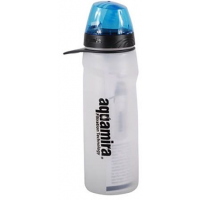 Aquamira Camp & Hike Frontier Flow Green Line Filtered Water Bottle 67015. This go-anywhere drink-anywhere water bottle accepts any Series II RED Line (Virus) or GRN Line (Bacteria) replacement filter.
---
Aquamira Camp & Hike Frontier Max Filtration System-Black 877267000186.
---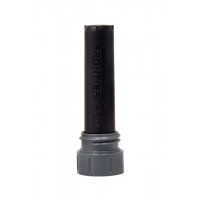 Aquamira Camp & Hike Frontier Pro Replacement Filter - Series III Green Line 67013. Minimal weight quality design and maximum connectivity are the signature features of this filter. Improved to include a replaceable bacteria-grade filter the Frontier...
---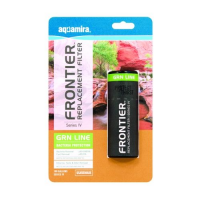 Aquamira Camp & Hike Frontier Replacement Filter Green Line Series IV 67020. Hi-Flow bacteria filter provides ultimate protection from bacteria Cryptosporidium and Giardia with up to 800 ml/minute flow rate. Designed for use with the Frontier Max Filtration...
---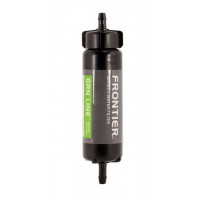 Aquamira Camp & Hike Frontier Series II Green Line Replacement Filter 67027. The Green Line Bacteria Filter provides cost-effective protection for recreation and use with backcountry water sources where viruses are not a concern.
---