Brand A-Z
All Terrain (1 to 6 of 6)
---
--- When soap and water are not readily available, keep germs at bay with All Terrain Hand Sanz, an all-natural hand sanitizer. Instant antiseptic sanitizer. Kills 99.9% of germs and bacteria. All natural ingredients, no harsh chemicals, 62% ethyl alcohol....
--- When you're hiking in the deep wood or lounging in the backyard and want effective bug protection without DEET, All Terrain Herbal Armor Natural Insect Repellent pump spray is an ideal choice.
--- Place the All Terrain Herbal Armor Natural Insect Repellent Sticks around your BBQ, picnic, or campsite and light them up to repel insects. The herbal ingredients also provide a pleasant fragrance.
--- Enjoying the outdoors comes with many benefits, but insects are not one of them. From deep-woods hiking to backyard lounging, DEET-free Herbal Armor Natural Insect Repellent protects you, naturally.
---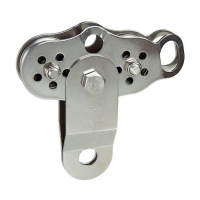 For cable or rope. Stainless steel side plates, two 2 in. steel sheaves, ball bearings, and stainless steel axle. . Part Number: TROLLEY. . Weight: 2 lbs.. . MBS: 14,000 lbs. (62kN). . Rope Capacity: 1/2 in.. . Side Plates: Stainless Steel. . Mechanics:...
---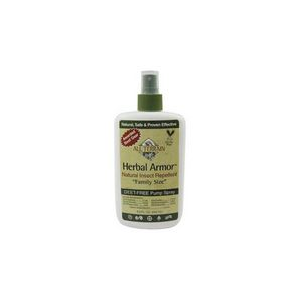 Keep you and yours safe and protected with the All Terrain Herbal Armor Family Size Bug Spray. This DEET-free repellent works great against mosquitoes, ticks, gnats, flies, ants, black flies and other insects. Herbal Armor is also sweat and water resistant,...
---
---
OEM NEW Rear Liftgate Window Wiper Blade 10-17 Equinox Terrain 20999459. Rear Window Wiper Blade. Equinox Terrain. 20999459. 2099-9459.
---
Build a heavy-duty rough terrain crane with motorized superstructure, stabilizer legs, 1-meter extendable boom and working winch, plus an array of authentic details and manual functions with this advanced builder set. This 2-in-1 rough terrain crane can...
---
JUST ADD WATER: Negotiating a tangle of waterways has turned the tide of hundreds of battles throughout history. If you're looking to add exciting new strategy and tactics to your wargaming terrain, this is for you. TEST THE WATERS: This pack includes...
---
Build the huge LEGO Technic rough terrain crane with 1-meter extendable boom and working winch!. 2-in-1 LEGO Technic set: rebuilds into a Volvo concept Hauler pegax. Power up with Lego power functions!. Rough terrain crane measures over 39" (100cm) high,...
---