Brand A-Z
All Terrain (1 to 6 of 6)
---
--- When soap and water are not readily available, keep germs at bay with All Terrain Hand Sanz, an all-natural hand sanitizer. Instant antiseptic sanitizer. Kills 99.9% of germs and bacteria. All natural ingredients, no harsh chemicals, 62% ethyl alcohol....
--- When you're hiking in the deep wood or lounging in the backyard and want effective bug protection without DEET, All Terrain Herbal Armor Natural Insect Repellent pump spray is an ideal choice.
--- Place the All Terrain Herbal Armor Natural Insect Repellent Sticks around your BBQ, picnic, or campsite and light them up to repel insects. The herbal ingredients also provide a pleasant fragrance.
--- Enjoying the outdoors comes with many benefits, but insects are not one of them. From deep-woods hiking to backyard lounging, DEET-free Herbal Armor Natural Insect Repellent protects you, naturally.
---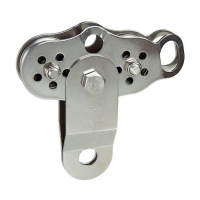 For cable or rope. Stainless steel side plates, two 2 in. steel sheaves, ball bearings, and stainless steel axle. . Part Number: TROLLEY. . Weight: 2 lbs.. . MBS: 14,000 lbs. (62kN). . Rope Capacity: 1/2 in.. . Side Plates: Stainless Steel. . Mechanics:...
---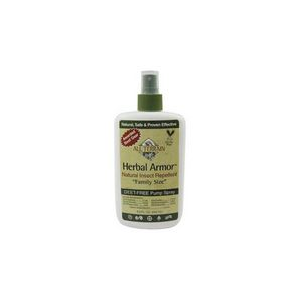 Keep you and yours safe and protected with the All Terrain Herbal Armor Family Size Bug Spray. This DEET-free repellent works great against mosquitoes, ticks, gnats, flies, ants, black flies and other insects. Herbal Armor is also sweat and water resistant,...
---
All-terrain, any-weather rugged capability. Heat diffuser technology in the lower sidewall dissipates heat to protect the internal tire components. Keeping this critical area of the tire cool ensures vehicle stability even when towing or carrying heavy...
---
1 X New Westlake SL369 245/65R17 107S SL TL Radial All Season Terrain Tires.
---
Brand new Badass LT285/55R20 XLR A/T 122T All Terrain Truck / SUV tire light truck 10 ply rated load range E. Tires To You is the exclusive North American distributor of Badass tires. This tire is brand new. 15/32" of 15/32" tread depth. Approximately...
---
Used Book in Good Condition.
---
Used Book in Good Condition.
---