Brand A-Z
Adventure Medical Kits (61 to 70 of 74)
---
---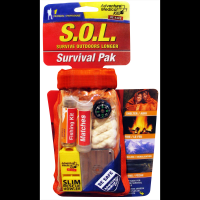 The 5.4 oz. Scout is a compact kit containing fundamental survival necessities: survival blanket, whistle, waterproof matches and tinder, signal mirror, compass, duct tape and a fishing kit. In this case, SOL stands for Survive Outdoors Longer!. . ....
---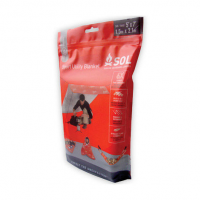 Up to any task, the SOL Sport Utility Blanket can handle a variety of tasks-use it as an emergency blanket, a shelter, a picnic blanket, a ground tarp underneath a tent, a cover for gear in foul weather, or to haul heavy loads.. . . . Weighs only 11.3...
---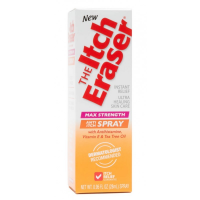 The Itch Eraser(R) Spray featuring antihistamine and zinc acetate is a steroid free anti-itch and skin care spray for instant itch relief. This extra strength spray formula stops the itch and heals the skin with ultra-healing ingredients such vitamin...
---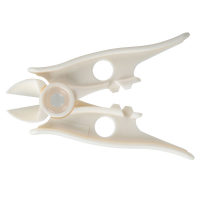 These patented tick-removing pliers remove any size tick more simply and safely than any other method. By sliding under the tick without squeezing or cutting, they grip it firmly without breaking the mouth parts. The Tick Nipper comes with a built-in...
---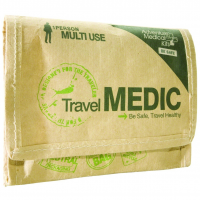 CAMPING/BACK PACKING > FIRST AID > FRST AID KITS: Amk Travel Medic First Aid Kit
---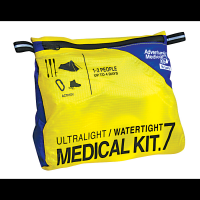 A comprehensive selection in a compact, waterproof package. This 6.5-ounce first aid kit is designed for one to two adventurers on a one to four day trip.. . . . Nylon carry sack measures 6.5 x 5.5 x 2 in.. Aloksak waterproof inner bags keep contents...
---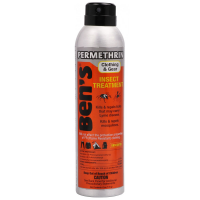 CAMPING/BACK PACKING > SKIN PROTECTION > CAMP BUG DOPE: Ben's Clothing And Gear Insect Repellent
---
Kid-Friendly First Aid Kit for the Whole Family Getting injured while out having fun is just part of being a kid, and with this family first aid kit you can quickly get them patched up and feeling good again. It includes supplies for treating common things...
---
The First Aid Kit Used by Yosemite Mountain Guides This first aid kit was originally developed for and used exclusively by Yosemite mountain guides...but now it's available to everyone! Anyone who does a lot of hiking or camping will love this first aid...
---
A First Aid Kit Made Just for Your Dog Pets are part of the family, so don't they deserve first aid treatment when they get hurt? We think so...and that's why we offer this first aid kit which is specifically designed to treat dogs. It has all the supplies...
---