Brand A-Z
Adventure Medical Kits (41 to 50 of 121)
---
---
Use these Adventure Medical oral rehydration salts mixed with water to replace fluids and electrolytes lost during diarrhea and heat illnesses, vomiting and heavy exercise.
---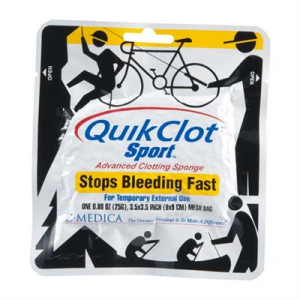 QUIK CLOT SPORT ADVANCED CLOTTING SPONGE FEATURES/BENEFITS: A must have for any first aid or emergency kit Stops moderate to severe bleeding until further medical help is available Quik clot is a chemically inert material in a mesh bag that speeds...
---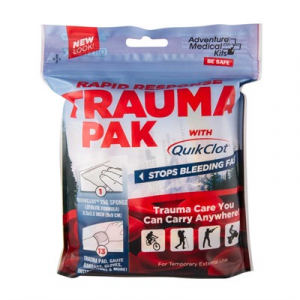 The Adventure Medical Rapid Response Trauma Pack with QuikClot is an essential piece of gear for those heading into the back country, where they might end up with a life-threatening injury that requires immediate care. When considering a shortened time...
---
Make sure your adventure first-aid kit is adequately stocked with everything you need by adding the Adventure Medical Kits scissors and tweezers refill.
---
Whether you're traveling abroad or taking a trip across the USA, the Adventure Medical Smart Travel first-aid kit has all the essentials to keep you comfortable and in good health during the journey.
---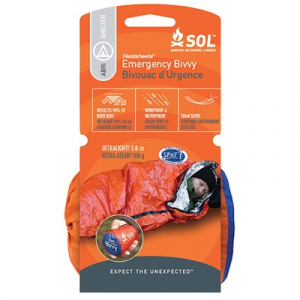 The ultralight, ultra-warm full protection shelter! The SOL Emergency Bivvy is made from the same heat-reflective polyethylene as AMK's world-famous emergency blankets (reflecting 90% of your body heat back to you), with the added benefit of being fully...
---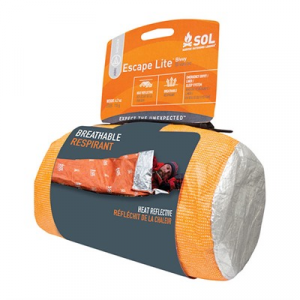 You want to go 'Light and Fast' but you need a backcountry shelter that breathes. The SOL Escape Lite Bivvy was developed especially for you! Constructed with our proprietary Escape fabric and with a minimalist design the Escape Lite weighs in at only...
---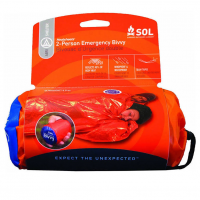 In the event you're forced to spend an unexpected night outside in cold temperatures, put the odds of survival in your favor with this Emergency Bivvy. Made from the same material as Adventure Medical Kit's renowned emergency blankets, this Bivvy reflects...
---
Designed to be small enough to carry with you on the trail, the Tactical Field Trauma Kit from Adventure Medical Kits includes supplies to treat minor injuries during backcountry adventure.
---
Nobody thinks that they'll be the ones to suffer life-threatening injuries when they go into the field, so oftentimes, many hikers, hunters and outdoorsmen leave essential medical supplies at their base camp or in their vehicle. The Adventure Medical...
---