Brand A-Z
Adventure Medical Kits (21 to 30 of 130)
---
---
This compact kit contains everything you need to care for blisters on the trail.
---
Make sure you have the supplies you need to treat a burn by re-stocking your first aid kit with the Adventure Medical Kits burn treatment refill featuring soothing gel and burn-free dressings.
---
Have just what you need to treat wounds, sprains and strains on the go by adding the Adventure Medical Kits Cohesive wrap refill to your travel or hiking first-aid kit.
---
Safely administer CPR while protecting yourself and the other person when you stow the Adventure Medical Kits CPR face shield refill in your adventure first-aid kit.
---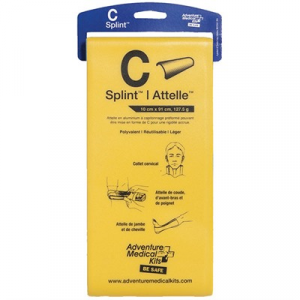 The C-Splint is a pliable thin core of aluminum alloy, sandwiched between two layers of closed-cell foam which becomes extremely strong and supportive for any fractured or injured limb. Features: Can be shaped/cut to fit any extremity Can be used...
---
The Adventure Medical Kits Custom kit is the perfect solution for the outdoor adventurer who wants to build their own individualized kit from the ground up.
---
Always have the proper bandages and dressing to treat your wounds by stocking your adventure first-aid kit with the Adventure Medical Kits dressings and bandages refill.
---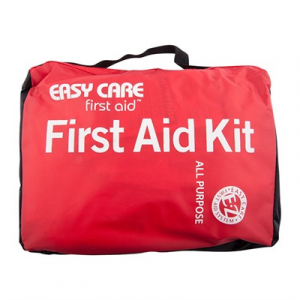 The All Purpose First Aid Kit is a one-stop solution to just about any first aid scenario, from backyard cuts and scrapes to a sprained ankle on the soccer field. WIth the Easy Care organization system, all the supplies are packed into injury-specific...
---
Keep your body functioning at its best even during the longest outdoor adventures with the help of the Adventure Medical Kits electrolyte tablets refill.
---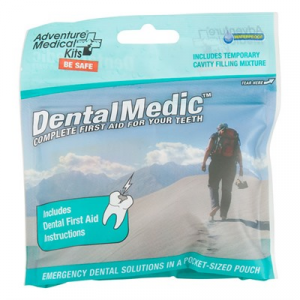 Nothing brings a person to his or her knees like a dental emergency - be it an infection, a lost filling, or fractured tooth. The Dental Medic contains the essentials for treating dental pain and injury when a dentist isn't available, from basic supplies...
---