Brand A-Z
Adventure Medical Kits (1 to 10 of 83)
---
---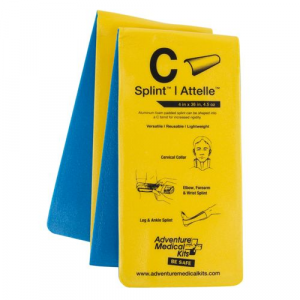 Stop hunting for driftwood and willow branches to stabilize that injury. The Adventure Medical C-Splint is compact, moldable, reusable and affordable. The pliable thin core of aluminum alloy, sandwiched between two layers of closed-cell foam becomes...
---
Stock your hiking or travel first-aid kit with the Adventure Medical Kits 1 in. x 10 yd. tape refill, and be prepared for any situation that may arise.
---
Prepare your first-aid kit for your next adventure by stocking it with the Adventure Medical Kits 4 in. elastic bandage refill for the proper care of wounds, sprains and strains.
---
Keep the items you need for common cuts and wounds within easy reach by adding the Adventure Medical Kits adhesive bandages refill to your hiking or travel first-aid kit.
---
Because they love the freedom of the trail as much as you do, Adventure Medical Kits ADS Me And My Dog kit has comprehensive first-aid solutions to help both you and your four-legged hiking buddy.
---
Adventure Medical Kits Adventure First-Aid 0.5 kit contains basic first-aid necessities in a portable tin case with a hinged lid, providing easy access to its contents.
---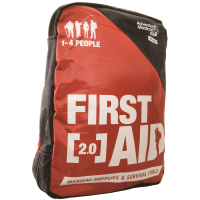 Equipped with enough supplies to treat a group of four on a day-long outing, the Adventure First Aid 2.0 Kit is a necessity for your backcountry adventure. This first aid system organizes items by injury so that you can quickly and effectively treat sprains,...
---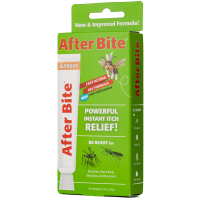 After Bite(R) Outdoor is a powerful treatment that provides immediate relief from insect bites and stings. Extra strength gel contains antihistamine and tea tree oil to soothe the skin and stop the itch and pain. Keep After Bite(R) at home, in your car,...
---
Restock your adventure first-aid kit with the Adventure Medical Kits antiseptics refill, and always have the supplies you need to keep wounds clean and protected from infection.
---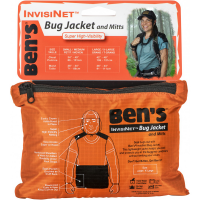 raveling through a bug infested area is never good. Protect your arms, hands, head and torso from those nasty insects with the Ben's InvisiNet Bug Jacket and Mittens. Made with highly transparent mosquito netting, this jacket and mitten combo seals those...
---