Brand A-Z
180 Tack (1 to 4 of 4)
---
---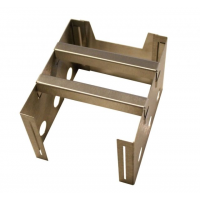 180 Tack Backpacking Stoves 180 Flame Stove 180ST543s. The 180 Flame utilizes fewer parts with minimal weight and maximized reliability. The ingenious locking tab and slot design means there are no hinges welds or rivets to fail you in the field. The...
---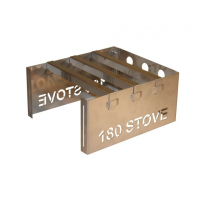 180 Tack Backpacking Stoves 180 Stove 180ST763s. While providing a generous cooking surface it still folds away into a clean & compact self-forming case small enough to fit in your pocket
---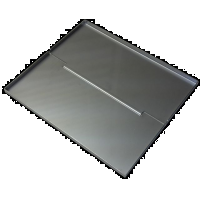 180 Tack Stove Accessories 2 Piece Snow & Ash Pan 180STAP2Ps.
---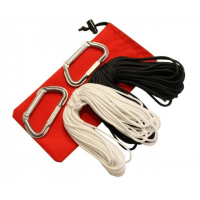 180 Tack Bear Protection Bearline+ 180BLP5080. 180 Tack's lightweight cord system is designed to be compact lightweight frictionless and very versatile. When the two carabiners are used as a block and tackle they provide a substantial mechanical advantage...
---
Upholstery twisty pins: fix fabrics securely on furniture without damaging fabrics. Pretty fix for upholstery, slipcovers, arm covers, doilies, headliner in van, easy to attach bed skirt securely to box spring.. Dimensions and features: For plastic buttons,...
---
Static cling backing is easy to install and prevents film from peeling off window over time. Static Cling vinyl applies wet but without the need for any harmful chemicals, just soap and water!. Protect your furniture from sun damage and keep your home...
---
Designed to Take the Heat. All rubber construction for hot (180°) or cold water use. Rigid sleeve prevents kinking at the faucet. Leak proof and crush resistant couplings. Reinforced construction for durability. Made in USA with lifetime guarantee.
---
This product is a furniture pads. 12) 1 inch self-adhesive slide glide pads. 24) 1/2 inch clear vinyl self-adhesive bumpers, (8) 5/8 inch nail-on round tacks, (8) 7/8 inch nail-on round glides.
---
Polished magnetic face holds and sets tacks. Opposite face used for driving. Forged steel head. 4.25 inches long. Top quality hickory handle.
---